Tony's Mexican Restaurant has been on the corner of Ella Boulevard and West 23rd Street for 30 years. Tony's is celebrating its 30th anniversary this year as the blue and gold banners hung throughout the restaurant proudly remind us.
So, it has to be asked, "What keeps a restaurant thriving for 30 years while others struggle to survive?" Yes, the food must be delicious and consistent, but what keeps people coming back year after year?
Tony's started as a local restaurant popular with the lunchtime crowd and as an unpretentious dinner spot for area residents. Prices were reasonable and food was tasty, plentiful and served quickly. It remains a lunchtime and dinnertime favorite as evidenced by the crowded parking lot, which now also offers valet parking.
This past Friday, April 8, we decided to start the weekend at Tony's. As we drove up to the restaurant we questioned our decision. A small stage was set up in the parking lot and a combo (JA Music) was providing entertainment to diners on the outside patio and folks waiting for inside seating. There was a long wait list, but the music was good and the drinks were cold.
After about a half-hour we were seated and served the obligatory chips and salsa. The chips were fresh and the warm salsa was spicy. Actually it was delicious as the heat worked as a perfect counterpoint to our margaritas. My mango margarita was refreshing without being too sweet, while the strawberry margarita tasted of fresh strawberries. Other margarita options include watermelon, lime and banana as well as other popular bar drinks.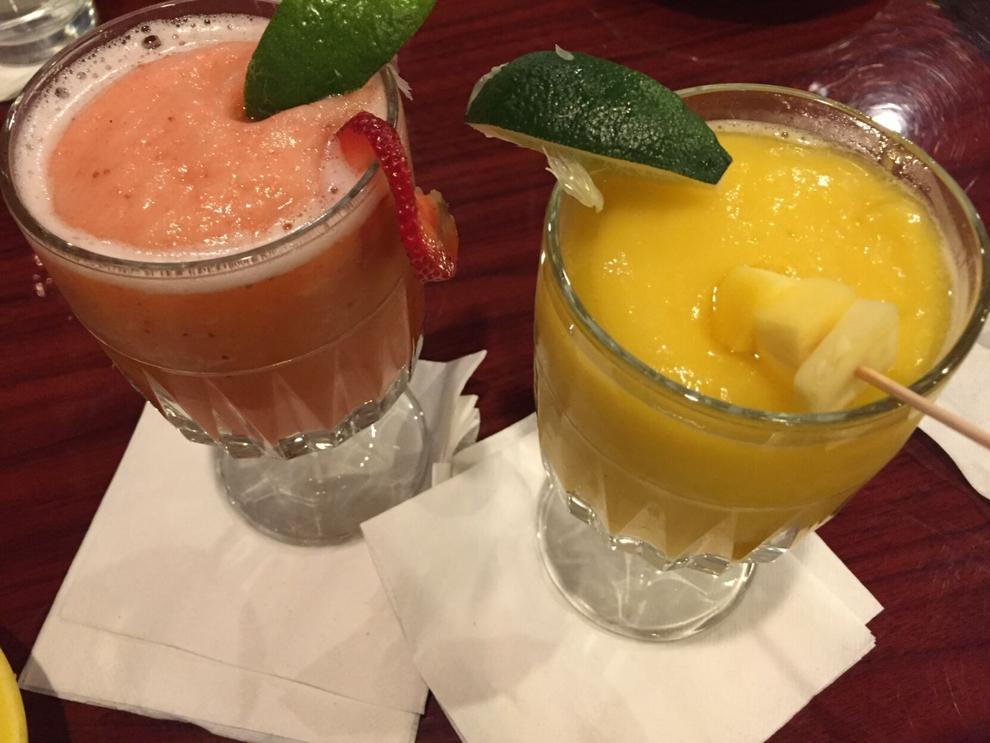 For our entrees we ordered the shrimp enchilada platter, which was served with white rice and refried beans, along with the fajita tacos al carbon platter. Juicy, tender beef fajita meat spilled out of two house-made tortillas, which came with spanish rice, guacamole, pico de gallo and refried beans. The freshly made guacamole had chunks of avocado and the perfect amount of lime juice. Yum!
The shrimp enchiladas were bathed in a salsa verde that was bright and seasoned with the perfect amount of citrus (I'm assuming also lime). It is hard to wax poetic about enchiladas, but these shrimp enchiladas were perhaps the best I've ever eaten. The sauce complemented instead of overpowering the shrimp. Melted Monterey jack cheese then bestowed a creamy blessing to the dish. Amen!
Previous dining occasions included several of the combo dishes which provide samplings of Tex-Mex favorites, fajitas for two, enchiladas and quesadillas. Most dishes are served with rice and beans.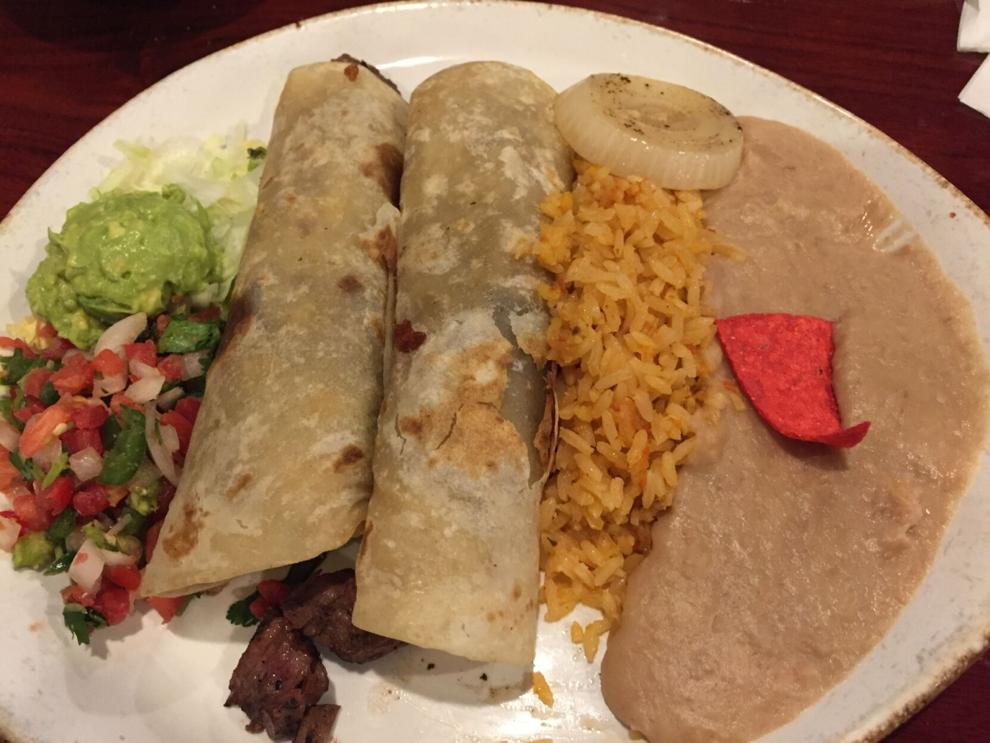 There was no room for dessert, although the churros, ice cream and chocolate sauce that passed by on their way to an adjacent table were very tempting. Note to self: Next time, go light on chips and salsa and have dessert!
There are lunch specials for $ 9.95 from 11 am-2 pm Monday through Friday and a $ 5.95 children's menu. Friday night usually features live music and a very talented person amusing the kiddos with balloon animals.
Tony's started as a small family restaurant and has grown exponentially at the same location. You can choose indoor or outdoor dining or eating at the bar if there is available seating. Service is friendly and prompt but not rushed. The dining room can get noisy during busy hours. On this particular evening there were young couples, older couples, families and "the regulars." Exactly the mix of diners you would expect at a neighborhood restaurant.
Tony's is closed on Sunday in keeping with his philosophy that Sunday is a family day. Founder Tony Vega died two years ago, but his restaurant is his legacy to his heritage and the city he loved.
To get stories like this delivered to your email inbox, sign up here for The Leader Daily Newsletter.